TESTIMONIALS
It was such a pleasure dealing with The Ristine Team! My agent was so patient with us and on top of everything. He helped us find a home for rent in an area we were unfamiliar with. He found us a home that fit our needs perfectly. Highly recommend...

Thanks for all the hard work the Team did to sell our house in 3 days! You guys are great!!!!

The Ristine Team helped us purchase our first home and we couldn't be happier with his services. My agent genuinely made us feel comfortable through the whole process. When we had questions, he had answers. And when he didn't have the...

The Ristine Team administrators are the BEST! They were very helpful in getting information to me and my client to make for a smooth process. Thank you very much for your help with this transaction!

— Michael, the selling agent for your team's listing

Jeff and the whole team did a great job. It is a team. You don't just get a single agent. You get people to help when issues arise in showing the house or details that come up in closing. When you hire Jeff, you can expect a team of excellent...

My experience with The Ristine Team was very, very, very good! My agent did everything in his power to make sure we got our dream home. He responded very quickly to all of our concerns and gave us answers in a very timely manner. I will definitely...

Thank you, Jeff, and your team for selling our home in Wheaton. You were professional, kind and informative when we needed to close the deal.

Great experience working with Jeff and his team. Market strategy was well thought out and cleanly executed. The team kept us informed throughout the process and we got a fair price for our home.

All the credit goes to Jeff Ristine and his fantastic team for the assist in snagging our new home (and selling the previous one for asking price)! — Dave

Jeff was amazing to work with! He was committed to selling my home and the entire Ristine Team made sure my home sold quickly and without any bumps along the way. Any time I had questions, Jeff was just a text or phone call away. His commitment to...

From day 1, we have been very impressed with the professionalism of you and your team.

The Ristine Team did a great job with identifying houses that would interest me. My agent made every effort possible to find the house that I would love. He worked his schedule around mine, to fit my needs, and was extremely attentive.

My Ristine Team agent was very good at guiding us in the right direction in the home buying process. It was a long journey, but, at the end, it paid off. Also, I would like to mention Ana Torres, from Old Second National Bank, played a big role in...

My Ristine Team agent helped us buy our first home. He was really patient with us, as first home buyers. Excellent service… and best of all, he's a really honest guy. Thank you, Rick.

The Team is very knowledgeable in all phases of the home buying process, I would go with my agent again and will recommend him to anyone looking to buy a home in the area.

My agent was very helpful when it came to finding the perfect house/neighborhood for my family. Throughout the whole process, he was very understanding and kept good communication. I highly recommend the Ristine Team to anyone looking for awesome...

Jeff is simply an outstanding realtor. With a quarter of a century of experience in the Chicagoland real-estate market, he has built up an enormous amount of knowledge, networks and good will. During our initial consultation, he became a friend to...

Jeff made our relocation to the Chicago area very enjoyable with his patience and ability to help us find the right home for my family. He made several house hunting trips with us. He also took the time to coordinate some of the closing activities...

he Ristine Team helped us find our dream home. He is extremely professional and easy to work with. During the final days of negotiation, he was right there with us, step-by-step, to make sure we made the best choices possible. We highly recommend...

My Ristine Team real estate agent is the best. She trekked all over the suburbs helping us find exactly what we wanted in a new home – and we had a long list of requirements. She also provided outstanding guidance as we listed and sold our...

As new home buyers, we so appreciated Jeff Ristine's knowledge, wisdom & integrity. He helped us understand the market & make good decisions both in buying & selling our home. It was reassuring to work with someone who had our best interests in...

I had the best experience with Ristine Team of realtors who were always knowledgeable and patient. I am very pleased with The Ristine Team, and would highly recommend them to anyone. I would not hesitate to use them again in the future.

The Ristine Team was always accommodating us and our schedule. We moved to Chicago from Ohio and saw 30+ homes over 2 weekends. Every time we told our realtor, even on short notice, that we were coming, the team was able to work with us. Truly a...

Jeff is very thorough, knowledgeable and ethical. We found him to be very motivated and ambitious to get our house sold! We would highly recommend him to anyone looking to buy or sale a home.

I had the best experience with Jeff and The Ristine Team and the team. They are very professional and efficient, but most of all, very personable. They made selling my house and buying a new home very easy.

My thoughts go back to the wonderful experience we had, with you as our agent, on both the buying and selling ends. You made the whole process manageable, smooth, and a fond memory.

We have worked with Jeff both to buy and sell our home. He is great at walking through the process, helping set your expectations and offering suggestions. We have found Jeff to be honest, forthright and a man of high integrity. We have recommended...

Jeff helped my wife and I purchase our first home. Since we were new to the home buying experience, we really needed a realtor we could trust to guide us and protect us in such a significant investment. Jeff was very personable, warm and fun to work...

Great experience with Jeff! We had one real estate transaction nearly completed and the seller backed out 3 days before closing. Jeff changed his schedule around to help me and my family find another property quickly. I had a tight deadline and...

It has been a pleasure working with Jeff's team of agents. Their attention to detail and commitment to service have been instrumental in putting our transaction together.

Thank you for your patience, empathy, persistence, and attention to detail throughout this long process. Your positive attitude was unwavering, and it guided us gracefully through some pretty trying times.

I contacted Jeff because my sister was having Jeff help her and she really enjoyed working with Jeff. Also he's a friend of a co-worker. I didn't get to work directly with Jeff but I did work with his teammate. She did a great job helping me find a...

The Ristine Team was very easy to work with and was always available for any questions during and after the home buying process. He came fully prepared with beautiful, color books full of all the homes we wanted to visit, making our selection...

Jeff and his team were excellent! Thanks for all your help, Jeff - you were so great and made our first experience buying a house go smoothly.

My personal experience with Jeff was excellent. He took the time to understand my needs and priorities. He also had extensive knowledge of the local market. His prior work provided the broader context and deeper business insight which reinforced my...

We knew Jeff Ristine through our church and other friends. Jeff was highly professional yet approachable. This was our first time buying a home. Jeff made us feel comfortable with the process and really helped us figure out what exactly we were...

Ristine team helped us find our dream home earlier this year. my agent was extremely professional and easy to work with. During the final days of negotiation, he was right there with us step-by-step to make sure we made the best choices possible. We...

Jeff was an absolutely amazing agent, we couldn't have been happier with his service. He was extremely well prepared and knowledgeable about what we were looking for and offered great advice. I have already recommended him to friends. We wouldn't...

Jeff was very helpful to when we purchased our first home. Neither of us had any experience in purchasing a home so we were so thankful we had an agent we could trust with full confidence, knowing he had our best interests in mind.

The Ristine Team helped me buy a home. This was our first time buying a home, and their expertise and advice were invaluable. He was very patient and helpful, and maintained great communication throughout the entire process. He went above and...

I was referred to Ristine Team by a close friend of mine. During the course of my house hunt, I dragged my agent from the western suburbs, to the southwest side of Chicago, to the northwest side, where I eventually ended up buying. No matter what...

Jeff's team's service was excellent! Thanks for all your help, Jeff -you were so great and made our first experience buying a house go smoothly.

After browsing the internet for some time in preparation for our move, we found The Ristine Team and it was a great decision! Once our agent took charge of our search, we found a home in two outings. It's the perfect one for us. The Team's service...

Words will never express the gratitude I have in my heart for our agent from The Jeff Ristine Team, and all she has done for us. I truly never thought we would be able to own a home. She helped us on an incredible and long journey. Thank you for...

My agent from The Jeff Ristine team helped us find our perfect home. There are still times I look around and am so thankful. She zeroed in on a favorable location, with the features we wanted, in our price range. She went above expectations to help...

WOW! The Ristine Team did it! Allowing us to reach our goal of selling our home and then, 'to boot', finding us a sweet rental! Our house spent 1-1/2 years on the market with 2 other agents, but our agent was the one who got our house sold! Her...

We really appreciate our Ristine Team agent for all she did to sell our house. She is a real good agent and a generous person!

Our agent's strengths are her patience and listening skills. She values her client's position and realizes the prospective opportunity is both a logical business deal, as well as, an emotional personal transaction.
Blog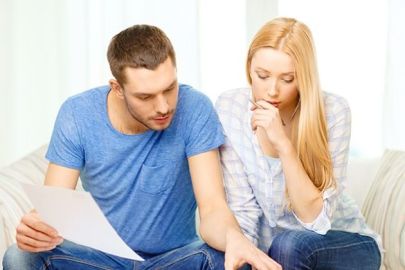 Posted
Dealing with Financing
As the events of the last few years in the real estate industry show, people forget about the tremendous financial responsibility of purchasing a home at their peril. Here are a few tips for dealing with the dollar...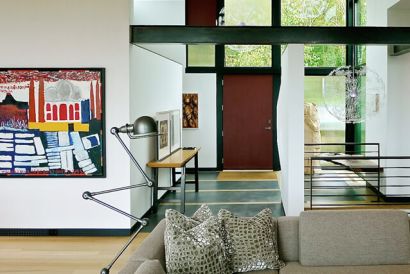 Posted
Preparing to Sell
Selling your home doesn′t just mean hiring a realtor to stick a sign out front. There are a lot of preparations you should make to ensure you...
Based on information submitted to the MRED as of date and time shown below. All data is obtained from various sources and has not been, and will not be, verified by broker or MRED. MRED supplied Open House information is subject to change without notice. All information should be independently reviewed and verified for accuracy. Properties may or may not be listed by the office/agent presenting the information. © 2019. http://www.mredllc.com/comms/resources/DMCA_Notice.pdf
Updated: 18th October, 2019 1:24 PM.